Find the right boat for you
Boat of the Moment
Boat REF# 264073
£35,500.00
1x diesel 230hp
2004
7.80m
Emsworth
View Details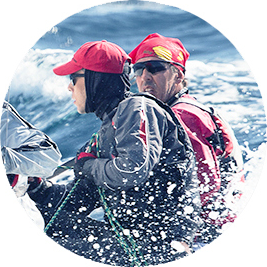 How it works
We take care of every step when it comes to selling your boat.
1
Your broker will advise you of the most suitable price to market your boat at.
2
Your broker will work with you to create a detailed listing for your boat.
3
We handle the negotiation process for you, ensuring you get the best deal.
Why Boatshed?
Boatshed is one of the world's largest yacht brokerage groups that prides itself on giving potential buyers the most complete and accurate picture of the boat that they want to buy.

Boatshed Brokers personally visit every boat that they list, taking unlimited photographs and videos which are available online to registered users anywhere in the world.
Read more
Here's what our customers have to say...
"Many thanks for a smooth exchange of ownership of 'Grey Wolf'. Boatshed Hayling Island were a pleasure to deal with being very helpful and professional".
— ", Boatshed Hayling Island
"Great service from yourself & Boatshed, easy to contact at anytime & kept fully informed. All paperwork was quick & easy, a very comprehensive service throughout"
— ", Boatshed Hayling Island
"Thanks for everything. Our experience of Boatshed Hayling Island was fantastic. …
— ", Boatshed Hayling Island
"We always recognised that Muhuhu could only appeal to a very select marketplace. She was set up for blue water cruising and not weekends "round the cans in the Solent". She would not be an easy sell! …
— ", Boatshed Hayling Island
"A great job done by Boatshed Hayling Island in marketing and selling my boat, they were very knowledgeable about the market around the Solent and very professional in their approach, they did a great job getting people viewing and ultimately buying.…
— ", Boatshed Hayling Island
"The boat was well presented with detailed photographs to help the sale. Communication between all parties excellent. Overall a friendly and professional service"
— ", Boatshed Hayling Island