Find the right boat for you
Boat of the Moment
Boat REF# 257377
£19,495.00
1x diesel 20hp
1989
8.40m (27'7")
Hayling Island
View Details
Featured Boats

Boat Ref: #33370

10.40m (34'1"), 1986, Hayling Island

View Details

Boat Ref: #254063

8.23m (27'0"), 1963, Emsworth

View Details

Boat Ref: #243132

8.80m (28'10"), 2006, Emsworth

View Details

Boat Ref: #252615

6.30m (20'8"), 2004, Hayling Island

View Details

Boat Ref: #252375

13.44m (44'1"), 1990, Hayling Island

View Details

Boat Ref: #251416

10.95m (35'11"), 1991, Hayling Island

View Details

Boat Ref: #251622

9.14m (30'0"), 1972, Emsworth

View Details

Boat Ref: #254317

11.02m (36'2"), 1982, Hayling Island

View Details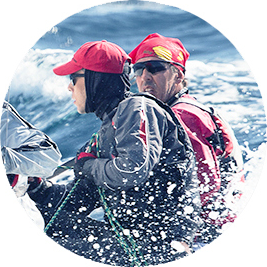 How it works
We take care of every step when it comes to selling your boat.
1
Your broker will advise you of the most suitable price to market your boat at.
2
Your broker will work with you to create a detailed listing for your boat.
3
We handle the negotiation process for you, ensuring you get the best deal.
Why Boatshed?
Boatshed is one of the world's largest yacht brokerage groups that prides itself on giving potential buyers the most complete and accurate picture of the boat that they want to buy.

Boatshed Brokers personally visit every boat that they list, taking unlimited photographs and videos which are available online to registered users anywhere in the world.
Read more
Here's what our customers have to say...
"The boat was well presented with detailed photographs to help the sale. Communication between all parties excellent. Overall a friendly and professional service"
— Mr P Clack , Boatshed Hayling Island
"A friendly and very professional service which led to a timely and successful sale".
— Mr T Rollason , Boatshed Hayling Island
"A big thank you to the Hayling Island team for their level of professionalism and speed in helping me find the correct boat, also being available for viewings whenever I needed" Jack Lindsay
— Mr J Lindsay (new owner of Bruce Roberts 52), Boatshed Hayling Island
" I Found the service from boatshed hayling island very helpful. Everything went through very smoothly. Dave and Bruce were very professional, thanks" - mike Bryant.
— Mike Bryant , Boatshed Hayling Island
" I am very satisfied with your service at Boatshed and appreciate your efforts to secure a buyer for 'Fisker"
— Mr R Bishop, Boatshed Hayling Island
" well done sir, I know as a Broker a great deal goes on behind the scenes to get the deal through. Once again thank you for all your help in selling my boat"
— Mr N Taylor - Emsworth , Boatshed Hayling Island